The winners of the writing contest held in 2020 have been decided
You're So Quiet  By Andie Bjornsfelt 8:05 PM.  On my IPhone, displayed a photo of me, picked meticulously out of over 150 near identical on my camera roll.  Me, Metallica shirt, reddened matte lips, lash line coated coal.  The filter I ended up going with was a...
The results of our design contest held in 2020 have been decided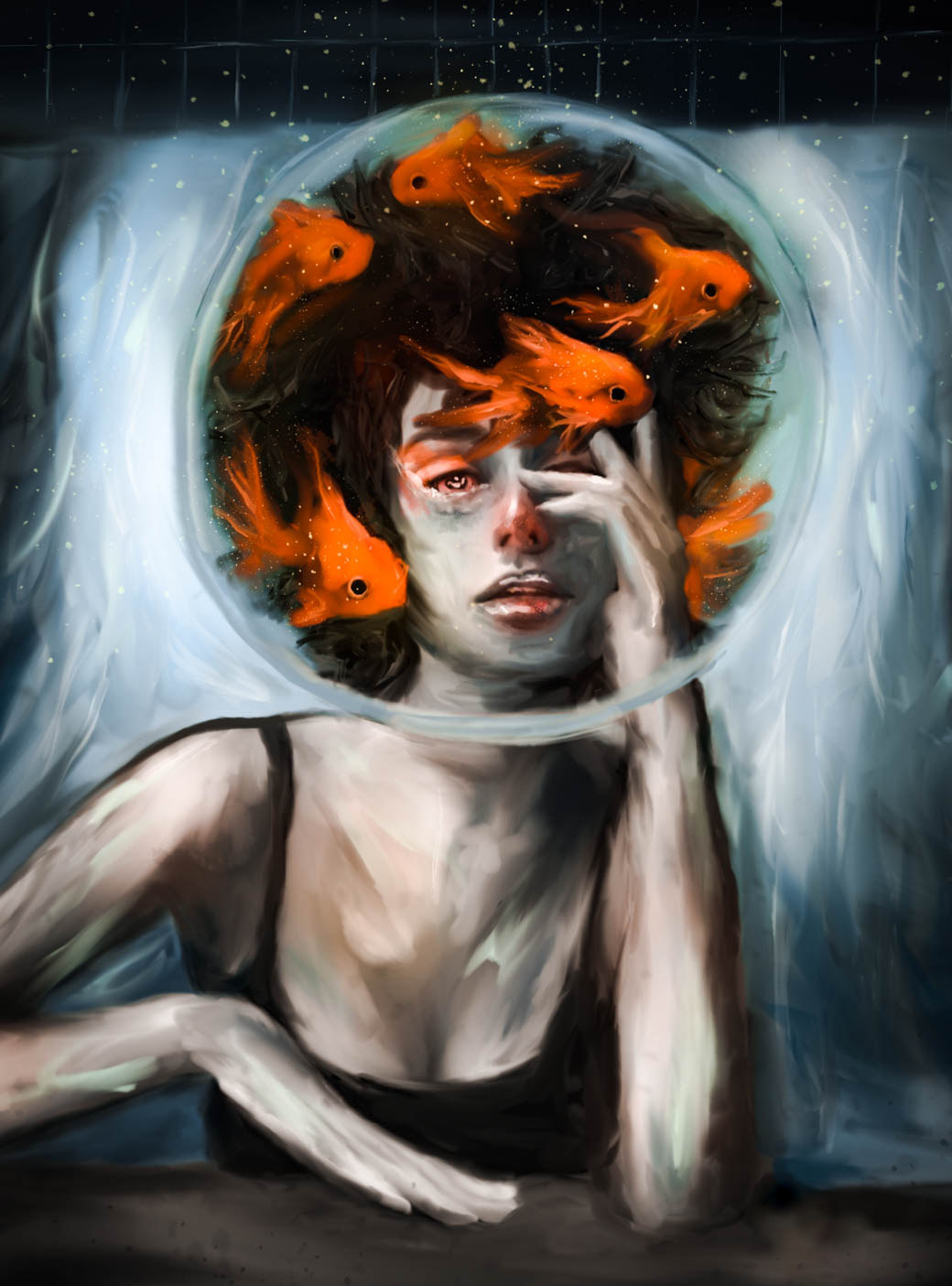 Rebeca spiegel
"Ground Control to Fishbowl"
Inspired by David Bowie's words and life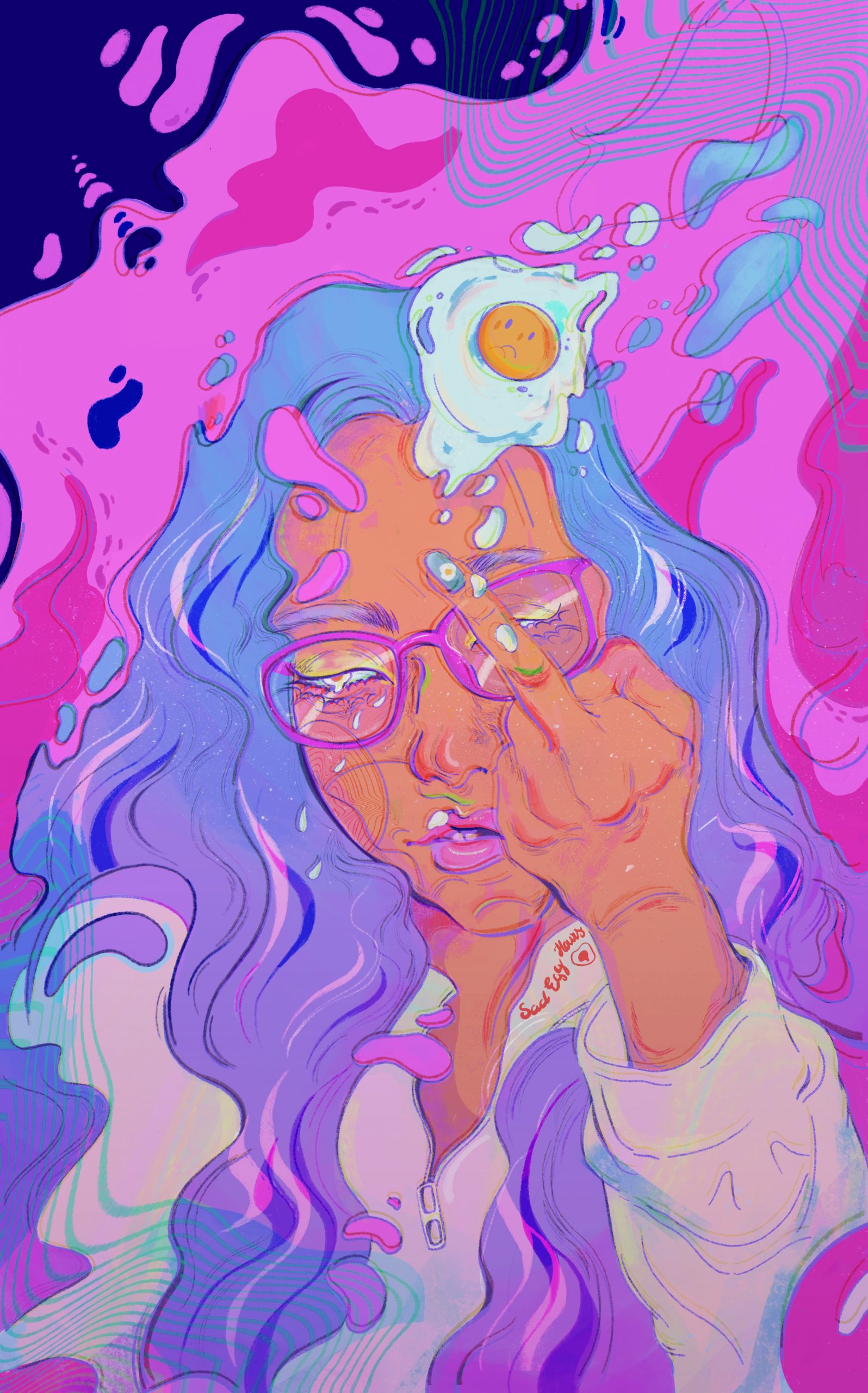 THEA PHAM
'Sad Egg Moment'
A tribute to Thea's deep passion for egg.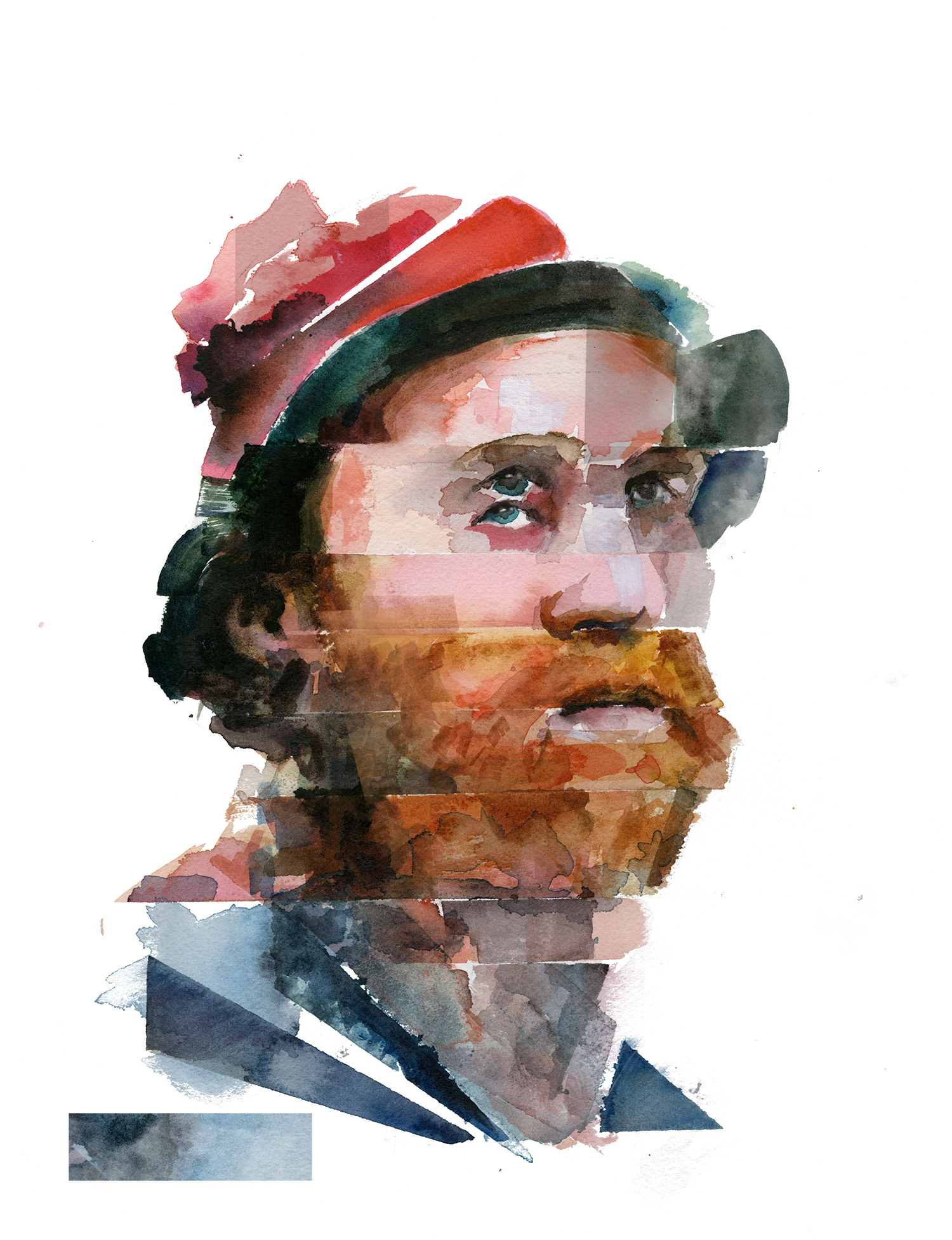 AIDaN Zecchel
'Fragments'
A watercolor piece that plays with distortion
EVENTS
If you would like to deep dive into the mind of a storyteller, artist or poet; this is the page we recommend you check daily! 
Interactive zoom sessions with these incredible people is all you need to get inspired!
The Liar, is an independent annual literary zine
published and edited by students.
Since the 1980s, the Liar has featured work from emerging and international authors such as Margaret Atwood, Charles Bukowski, Juliane Okot Bitek, among others
Meet the team 
An incredibly talented bunch of people working together remotely to get your work published! 
If you would like to volunteer to join us in the behind the scenes of the publishing and printing, you can learn more about what we do here: 
Check here weekly for a sneak peak into the the beautiful prose and poetry published annually in our magazine 
She sat in velvet sadness by Toni Dumais She sat in velvet sadness, comforted and persistent to lay basked in the dark layers of righteous melancholy, where she undresses her deformity to be splayed out, and picked through. This is wrong, that is wrong. What is...
In The Dark  by Kaja Jean I. we rested on our backs, absorbing what was left of the day's sun through the rock at the top of a hill on salt spring island. the balmy pinks had melted into a velvety indigo, and you took your large wrinkled hand, skin thick from a...
How are you today? By Wen Zhai What am I supposed to say I'm not Ok but it's too long a story it can't be finished in one say I won't be able to start before you mindlessly walk away What can I say I'm irritated How can you play with personal feelings like that...