The Liar's 2021 Open Text Writing and Design Contest
We are thrilled to announce the winners of The Liar's 2021 Open Text Writing and Design Contest,
Each winner will be awarded $500 and will appear in our 2022 issue.
 Read more about our winners below and follow our socials for new updates on our 2022 issue! 

DESIGN WINNER  Celina Zhong
 WRITING WINNER 

Megan Vaghy

 
FINALISTS
Design
Geraldine Yaris, Vicky Huyungi, Megan Barry, Anais Bayle,
Jenna Weind,
Viola Baker, Samantha Wakelin

Writing
Mira Golembioski, Rebeca Spiegel, Grace Zhang,
Sasha McGrenera, Sofia Novarro. 
The Liar collective thanks every member of the CapU community that participated in our 2022 Open Text Writing and Design Contest on Magic Realism. Every year we are in greater awe at the creative capabilities of our community and your support. Stay tuned for the Liar's launch party in April 2022!
The winners of the writing contest held in 2021 have been decided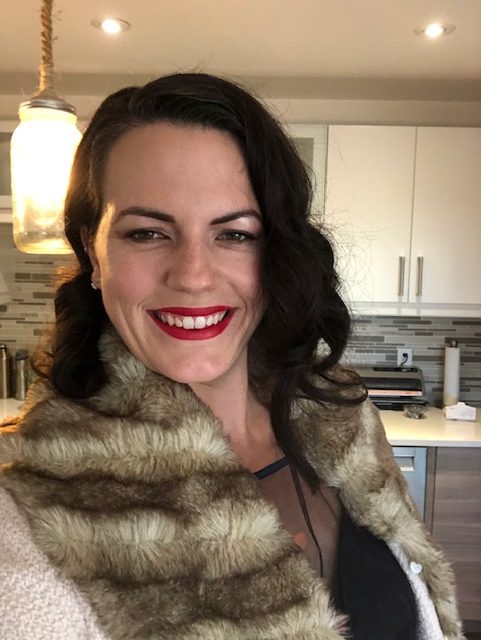 Megan Vaghy
Megan spent much of her childhood moving internationally, armed with a suitcase, a notebook, and a wild imagination. Writing got her through the doldrums of airport layovers and the endless slog of long-haul flights, back in the dark ages when we all had to watch the same movie on the same aisle-mounted screens. These days, she's a mostly stay-at-home mum, a part-time sales associate at a specialty wine shop, and champion Cap U ABE math procrastinator. Megan is also a former flight attendant, with a Diploma of Wine (it's a real thing—not just code for 'heavy drinker'), and she's upgrading courses so she can go to nursing school. Her dream is to one day have a fold-out business card that contains a series of totally unrelated credentials. 
She sat in velvet sadness by Toni Dumais She sat in velvet sadness, comforted and persistent to lay basked in the dark layers of righteous melancholy, where she undresses her deformity to be splayed out, and picked through. This is wrong, that is wrong. What is...
The results of our design contest held in 2021 have been decided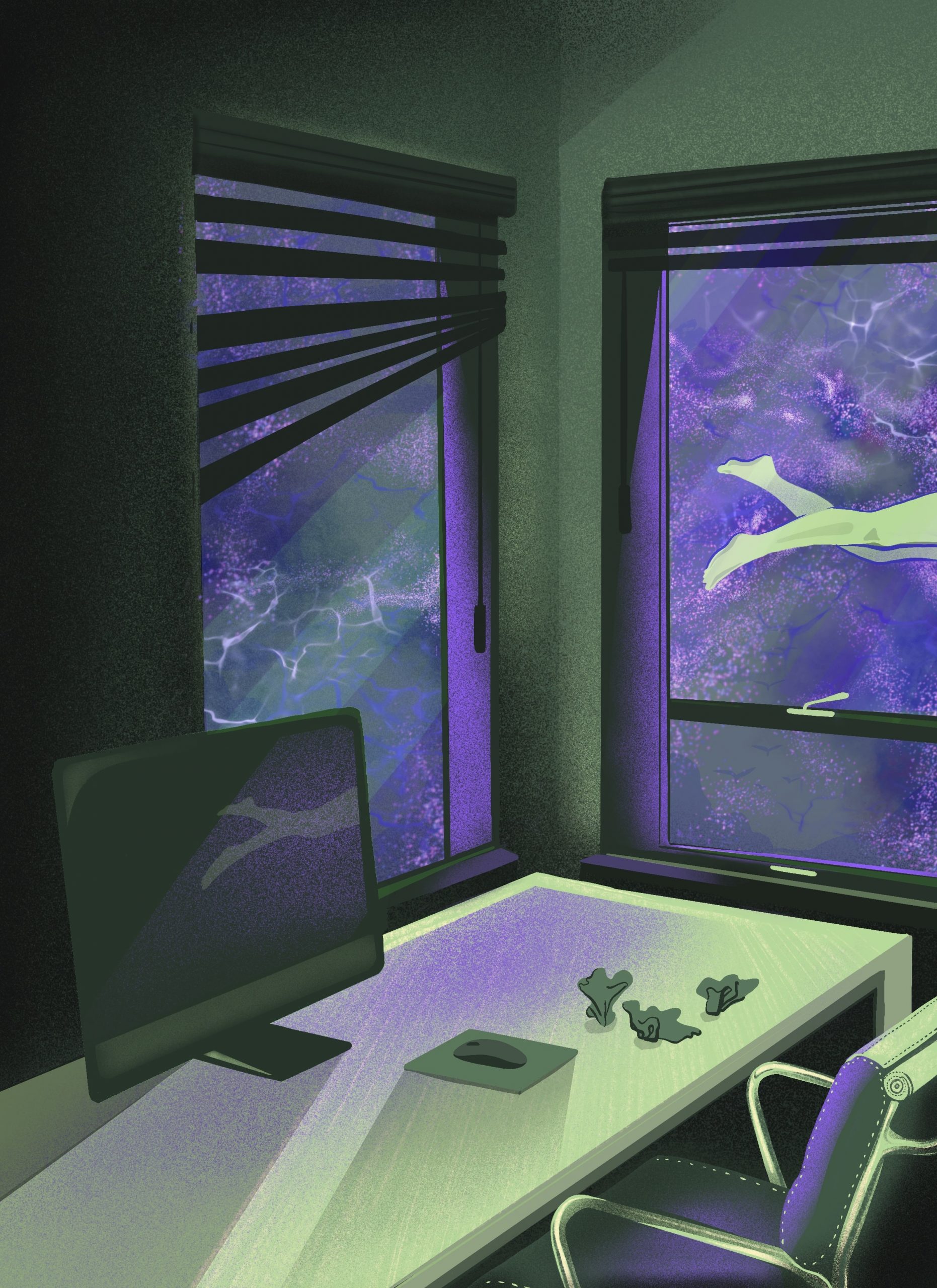 Celina Zhong is a second year IDEA student studying graphic design and illustration. Her illustration for The Liar stems from surrealism and the concept of escaping the mundane nature of reality.
Feel free to visit her Instagram @celinaa.jpg
EVENTS
If you would like to deep dive into the mind of a storyteller, artist or poet; this is the page we recommend you check daily! 
Interactive zoom sessions with these incredible people is all you need to get inspired!
The Liar, is an independent annual literary zine
published and edited by students.
Since the 1980s, the Liar has featured work from emerging and international authors such as Margaret Atwood, Charles Bukowski, Juliane Okot Bitek, among others
Meet the team 
An incredibly talented bunch of people working together remotely to get your work published! 
If you would like to volunteer to join us in the behind the scenes of the publishing and printing, you can learn more about what we do here: 
A sneak peak into the prose and poetry published annually in our magazine