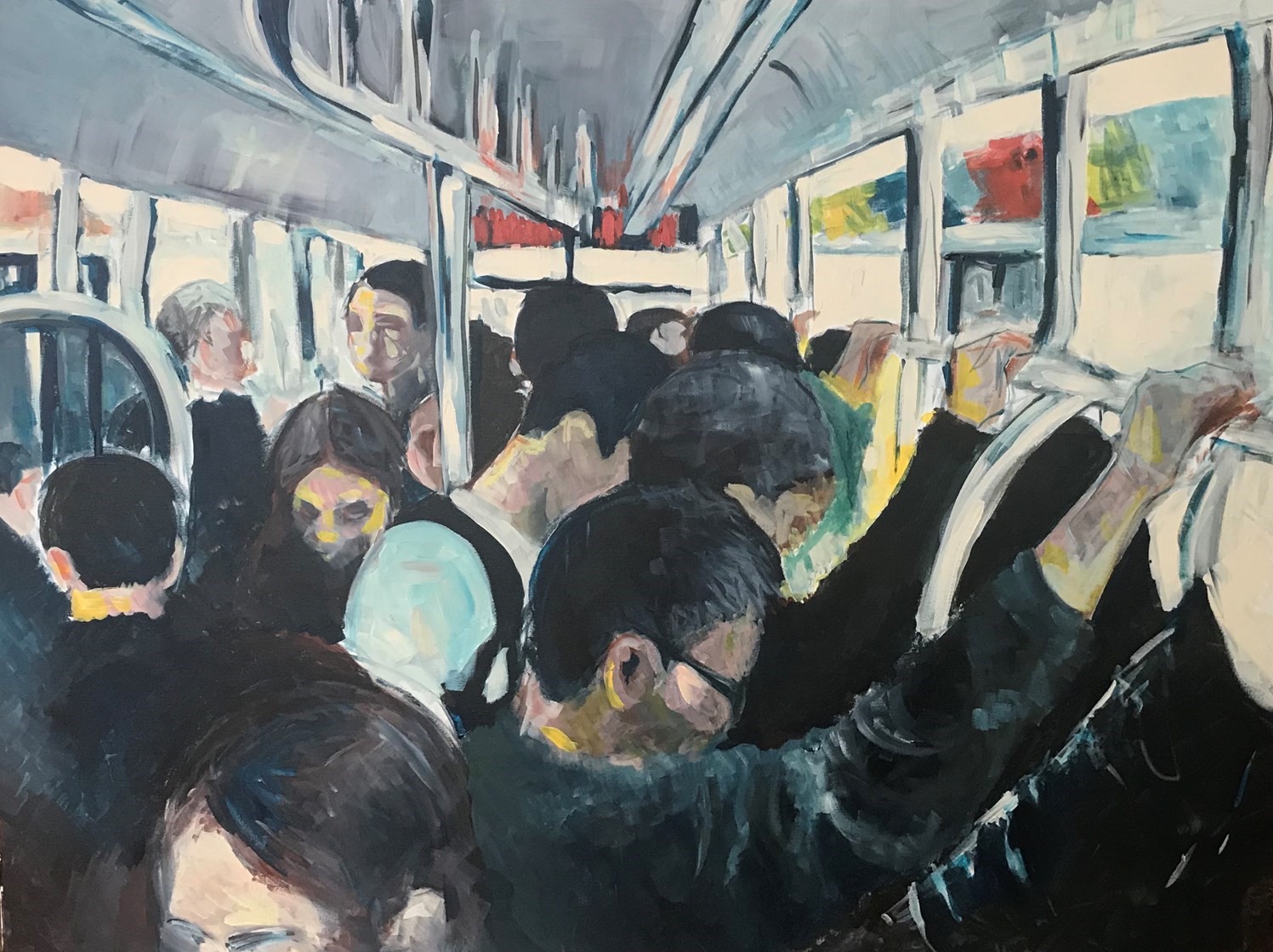 Congratulations to the winners of the 2022-2023 writing and design contest: Mimi Toma and Talel McBriar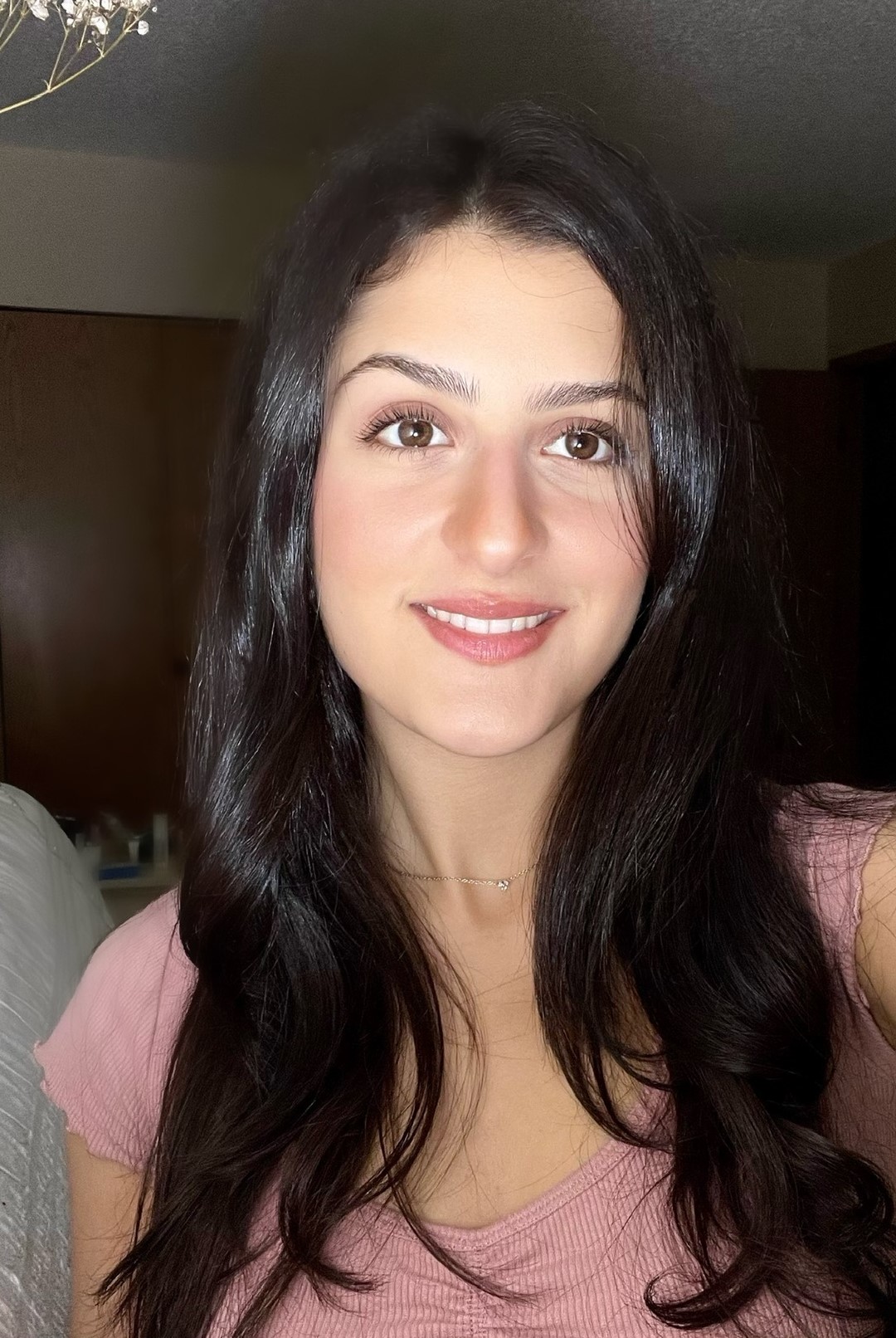 Mimi Toma
Mimi Toma is of Assyrian heritage and is an admirer of her mom's Middle Eastern recipes. Mimi currently studies in the Legal Administrative Assistant program at Capilano University and is a recent graduate of the Acting for Stage and Screen Diploma at Capilano University. She is currently a lifeguard and swim instructor and plans to direct her attention to writing and acting following her graduation. Mimi uses writing as an outlet to translate her personal experiences in a form that people can connect to in their own way as they read. Her poem, "Routine" is inspired by her mother who raised both Mimi and her younger sister on her own despite having her own health issues and no support system in her life. 
Routine With the strand of hair hanging from my mouth, holding onto the piece of bread I just chewed. I think of when mother would wrap her hair in a scarf each morning. Still, her red velvet hair would always make it into my greek salad. It happened so often that she...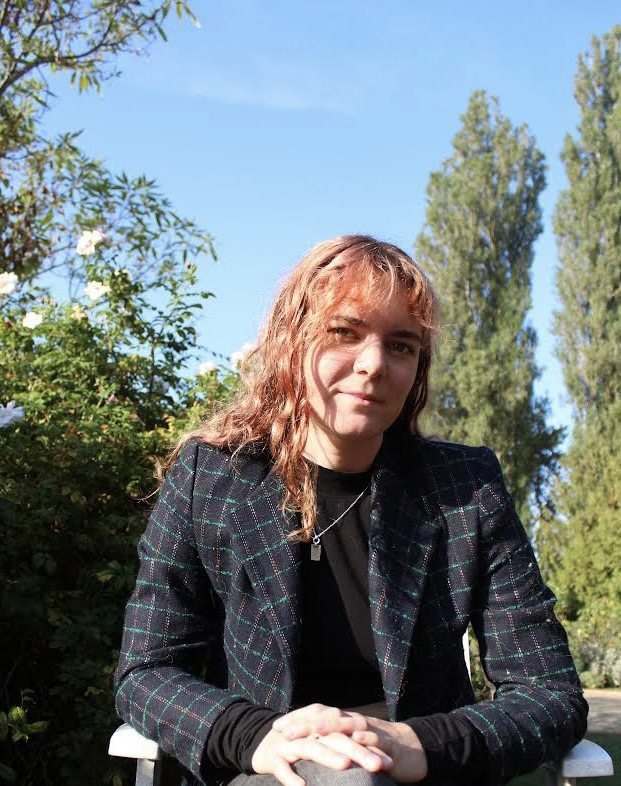 Talel McBriar
Talel McBriar is a multimedia artist who uses visual art and music as creative expression. A self-taught painter, Talel primarily finds interest in painting human crowds and figures with acrylic paint. Painted during the beginning of the pandemic, this artwork reflects on being on a subway in New York City and represents the appreciation and nostalgia of being in a crowd, surrounded by others.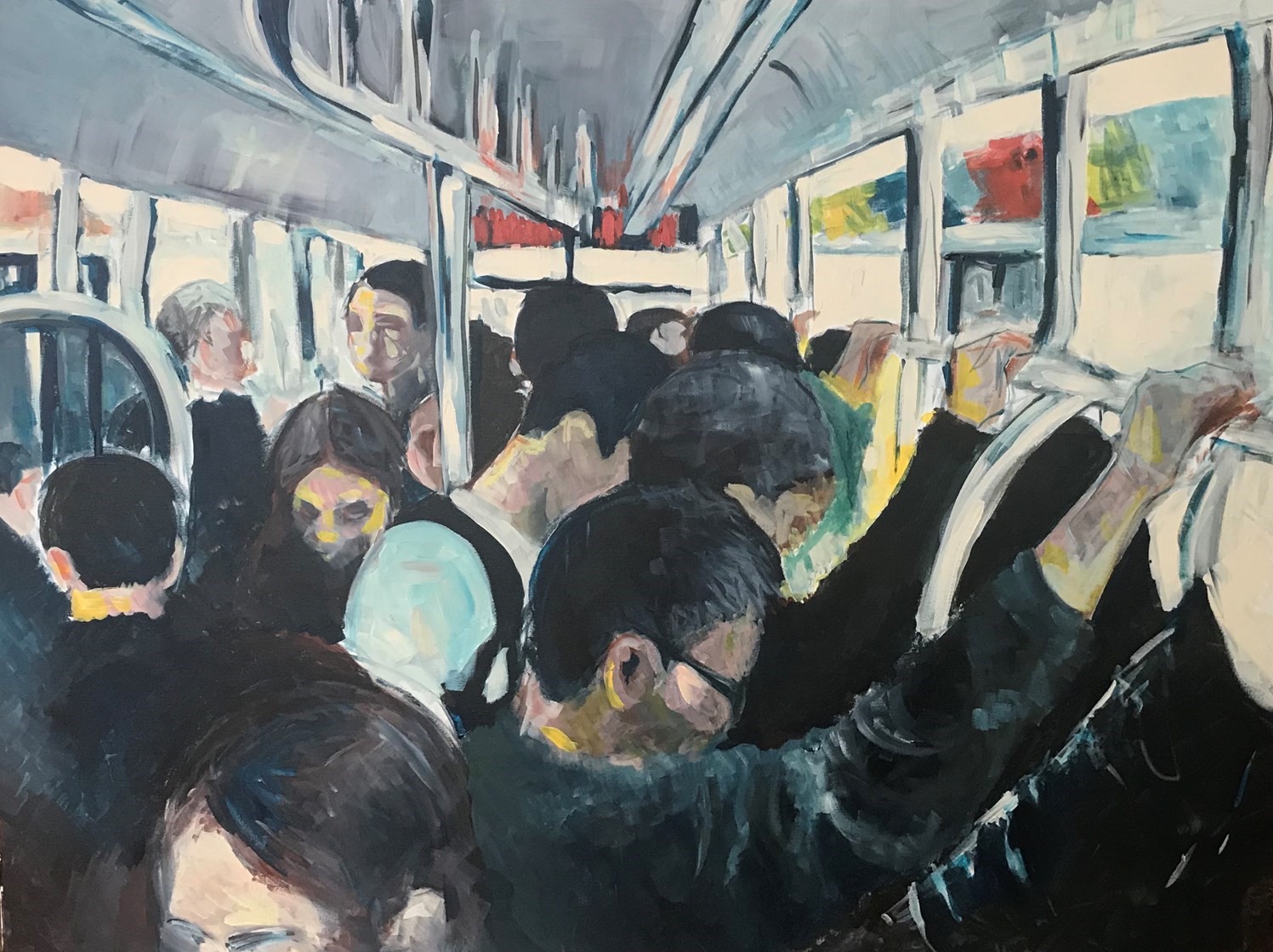 A Note from the 2022 -2023 Liar Writing Contest Judge 
Reading the ten finalists for this award has been eye opening and rewarding. There were moments in which each of the ten shortlisted pieces made me stop and catch my breath at a powerful image, a stunning turn of phrase, the deft handling of the language.   
I want to thank the ten finalists—whose poems and prose pieces resonated so deeply with me and were a pleasure to read. Finalists: you should know that contest's readers (a class dedicated to the production of the Liar Magazine) were asked to select five final pieces. Know that your readers fought for a longer list, and that each and every one of you on the short list had one or more champions in that room.   
 Contests are slightly arbitrary, and not all of the pieces that individual students fought for made it onto the shortlist. Alongside the finalists, I am told, were many deeply powerful pieces that simply didn't make the list owing to space alone. With a slightly different group of first readers, an entirely different group of finalists could have been set before me. Had a different writer been asked to adjudicate this contest, they might have chosen another of the ten finalists entirely.   
I like to think that out there, in the multiverse, every piece submitted to this contest is being read by its ideal reader—and, in turn, recognized for its particular power.  
In this corner of the multiverse, the piece I've chosen to celebrate is "Routine" – a poem that is as understated as it is powerful, a work that evokes a heartbreak occurring just outside of the poem's frame. The poem takes a quiet approach to unfolding the story of the speaker's mother, who struggles to do the basics during chemotherapy, and yet, finds small and imperfect ways to care for her child, the speaker of the poem. The poem is a monument to what it costs to dwell with illness, to witness a loved one struggle, and more particularly, the love between a child and a mother. The most difficult truth of this poem is unfolded quietly: the mother of the poem, the reader realizes, is no longer able to carry on what was once routine.  
 Thank you for the gift that is this poem.  
Thank you to all who submitted—and took the risk of sharing their work—because your work richly deserves to be read. –  Anne Stone
2022 WRITING CONTEST WINNER
The winners of the writing contest held in 2021-2022 have been decided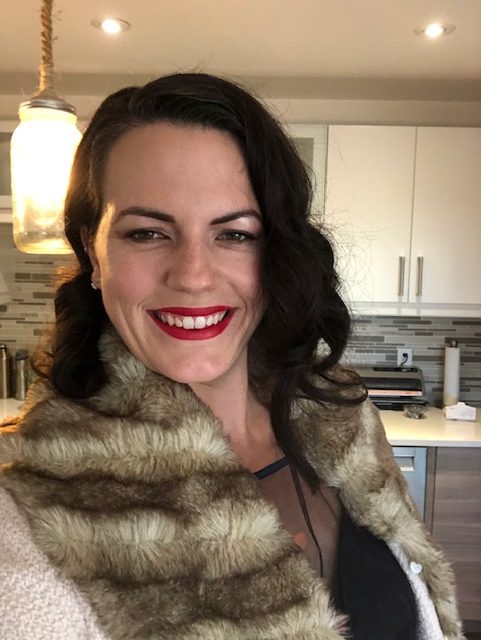 Megan Vaghy
Megan spent much of her childhood moving internationally, armed with a suitcase, a notebook, and a wild imagination. Writing got her through the doldrums of airport layovers and the endless slog of long-haul flights, back in the dark ages when we all had to watch the same movie on the same aisle-mounted screens. These days, she's a mostly stay-at-home mum, a part-time sales associate at a specialty wine shop, and champion Cap U ABE math procrastinator. Megan is also a former flight attendant, with a Diploma of Wine (it's a real thing—not just code for 'heavy drinker'), and she's upgrading courses so she can go to nursing school. Her dream is to one day have a fold-out business card that contains a series of totally unrelated credentials. 
Impractical Magic By Megan Vaghy  I stopped watching the news ages ago. I had to. A person has a limit on how many times they can stomach the word, 'Unprecedented.' "Did you hear the latest about what happened down here?" my mum asks me one morning. My parents are...
2021-2022 DESIGN CONTEST WINNER
The results of our design contest held in 2021-2022 have been decided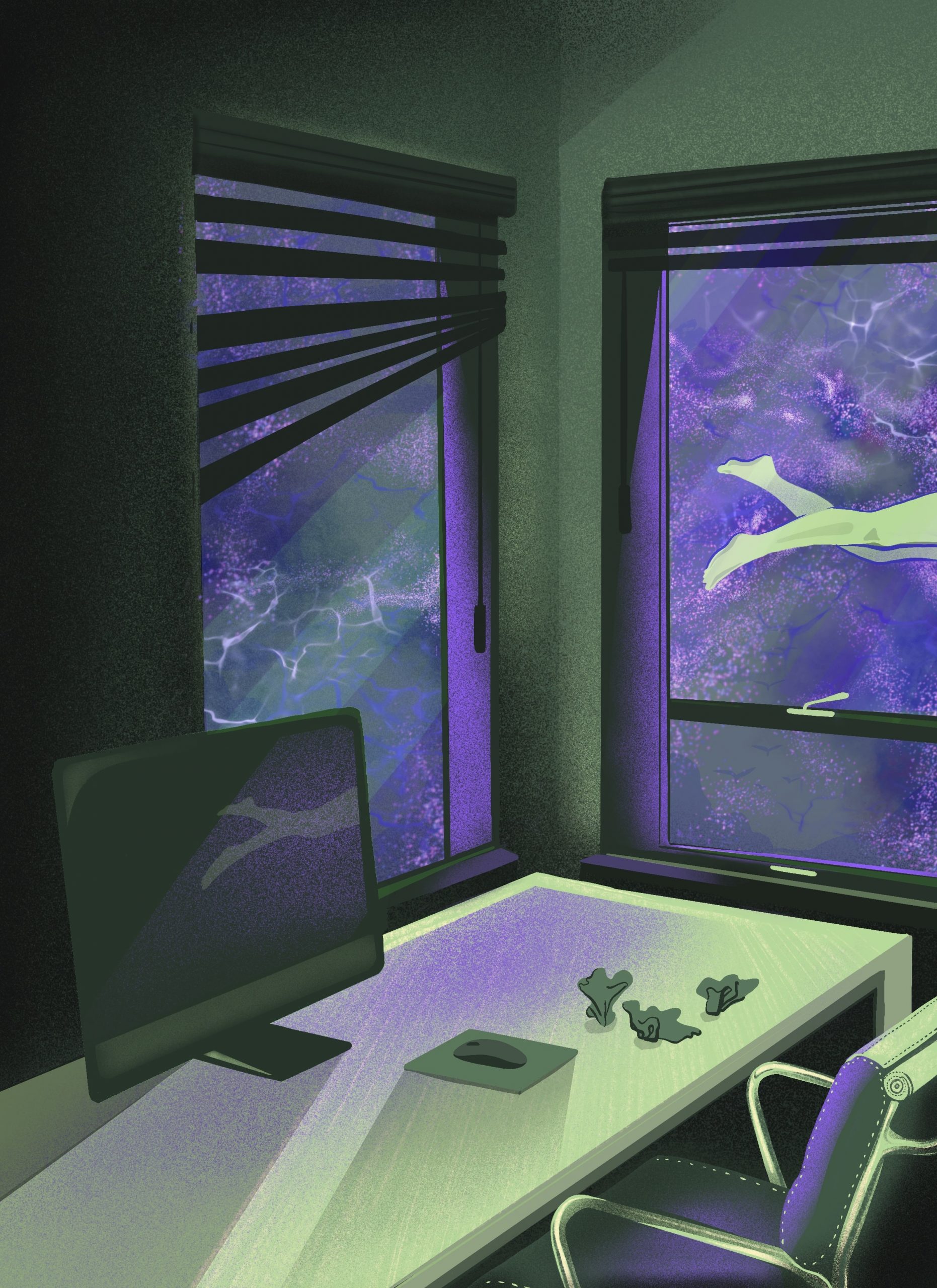 Celina Zhong is a second year IDEA student studying graphic design and illustration. Her illustration for The Liar stems from surrealism and the concept of escaping the mundane nature of reality.
Feel free to visit her Instagram @celinaa.jpg
The Liar, is an independent annual literary zine
published and edited by students.
Since the 1980s, the Liar has featured work from emerging and international authors such as Margaret Atwood, Charles Bukowski, Juliane Okot Bitek, among others
A sneak peak into the prose and poetry published annually in our magazine